Dolls
Puppen
Dolls are still today are popular toys, especially for girls. Over time lots of different types of dolls made of different materials have been developed. Worldwide there are and were many manufactures, some even internationally renowned.

Puppen sind auch heute noch beliebte Spielzeuge, besonders für Mädchen. Über die Zeit wurden viele Puppentypen aus verschiedenen Materialien entwickelt. Weltweit gibt und gab es viele Produzenten, einige wurden sogar weltberühmt.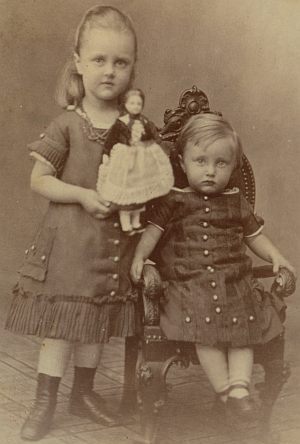 A girl posing with a pretty studio prop doll about 1880.
Ein kleines Mädchen posiert um 1880 mit einer hübschen Puppe,
wahrscheinlich Requisite des Photo-Studios.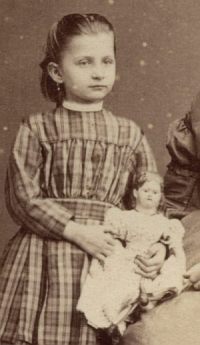 A girl posing with a doll about 1870.
Ein kleines Mädchen posiert um 1870 mit Puppe.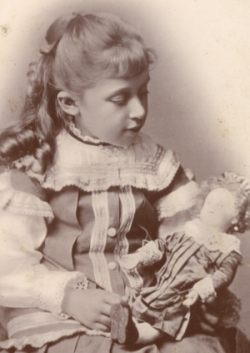 This girl posed holding her doll in the 1880s.

Dieses Mädchen kümmerte sich in the 1880ern um ihre Puppe.